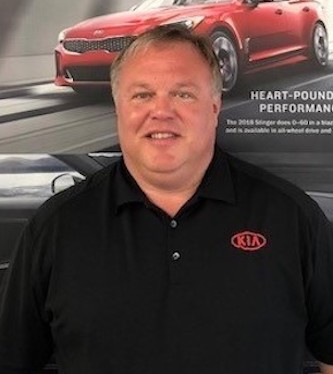 In January 2010, I found myself 40 years old, and out of a job. I have a college degree and 10 years of experience owning and operating a small business, but a down turned economy forced me to make a change. I saw an ad that KIA of Chattanooga was hiring for sales people. I knew I had sales abilities but had never sold cars before. I applied, and was asked to come in for an interview. I was offered a sales position that I accepted, and unknown to me that day, 10 years later, I am still at Kia of Chattanooga.
Car sales turned out to be the best opportunity career wise, that I ever did. I love it! The excitement and thrill of making a sale and helping people get into a new car is a great feeling! When I got my first commission check, I sold seventeen cars that month. I was blown away and was immediately hooked.
KIA makes a wonderful product that they proudly stand behind. KIA of Chattanooga, a locally owned family business, is a great place to work! It invests in its employees by providing top-notch training and benefits as good as some of the largest companies out there. I sold cars on the lot for 4 years and was given the opportunity to move into management, where I've worked for the past 6 years.
Working at KIA is more than just a job. It is a place that has respect for its employees and promotes from within. A company that is solidly planted in the community and has a real family feel to it. KIA of Chattanooga could be the last job you ever have to apply for.
Dirk Emmett
Sales Manager, Business Development Center