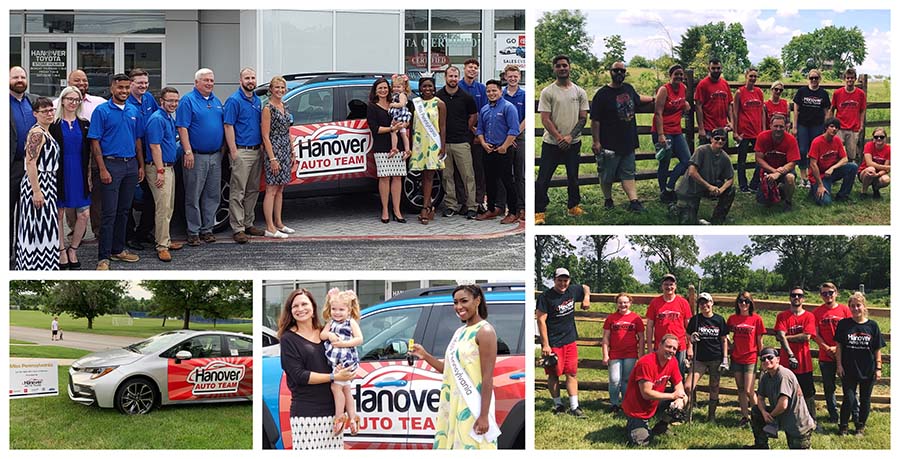 We take the role of being a good employer, a good neighbor, and an engaged and active member of the community to heart. Our team recognizes the value of a healthy, strong and safe community and works to maintain these goals through financial contributions as well as volunteering in charitable causes.
We are the proud recipient of numerous philanthropic awards and we are one of only a handful of dealers to win the President's Award for 25 years! We partake in many different volunteer activities and support hundreds of organizations from helping start a medical clinic to coaching to horse therapy. Also, associates get one day a year paid to volunteer and give back to the community!
Some of our philanthropy awards and endeavors include:
+ Concerts on the Lawn
+ Library
+ Ms PA
+ Colonial Career and Tech initiative(New Oxford HS)
+ New Hope
+ Kayden's Cars for Kids
+ The list goes on…
Team members across the dealership take time to connect with one another on both a professional and personal level. We regularly celebrate our employees through staff outings and community events. Our employees are a close, tight-knit group, and it feels more like a family than anything else!