A Day in the Life
We want to help your career but we don't want your personal life to be forgotten! Daily life at Home Instead Senior Care Southwest Pennsylvania is one of the best in the business and we're sure you'll see why! When you work for us, you can look forward to added benefits and CAREGiver perks!
Below you can see some of the ways we help make your Home Instead experience the best! We hosted a pizza party for our clients and CAREGivers on National Pizza Day (top right)! We celebrated an anniversary for one of our CAREGivers (top left). We threw a company picnic so our CAREGivers, clients and office staff can all get together (bottom right). Finally, our scheduler, Alexi, and our CAREGiver, Pat G., share they same birthday, so we recognized them together!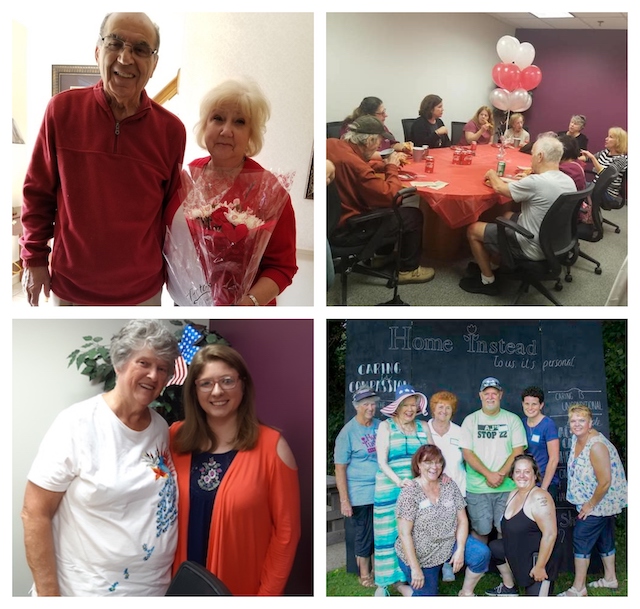 Company Culture
We are one of the best places to work. Each month, we recognize CAREGivers for outstanding work. Join us and see for yourself!
Work Life Balance
We know work is only part of your life and we treat you like it. We allow flexibility during the workday because we know family comes first!
Employee Events
Each month we get together outside of work to build relationships and become a better team. We're a family and we want you to join us!
Peer Learning Program
Our employees learn from each other through peer training, best practices and mentorship.