Building A Legacy - About Markley Motors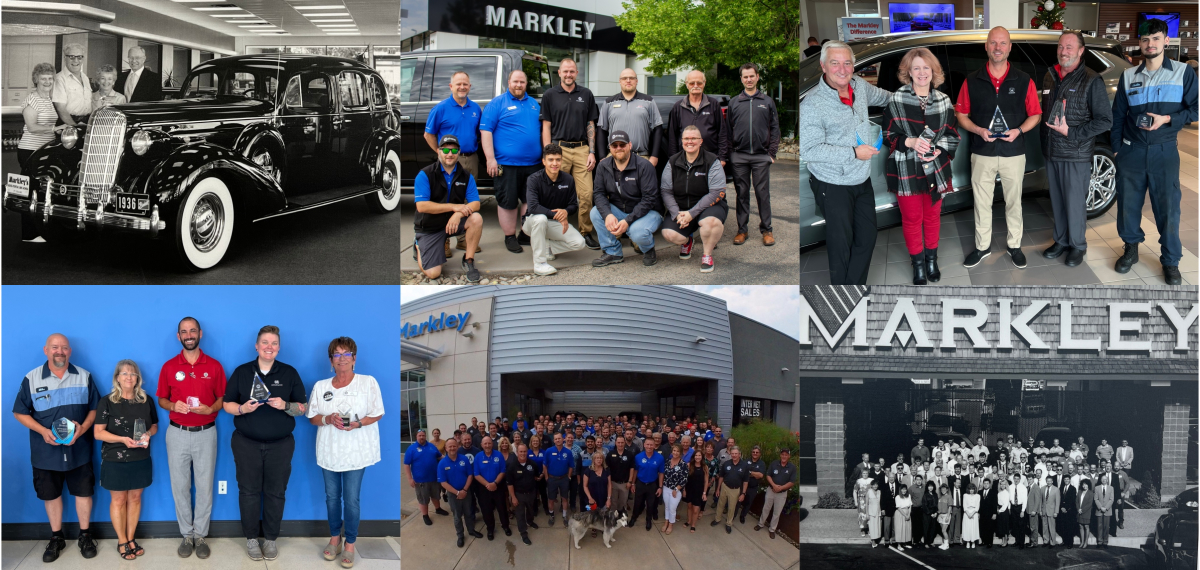 Markley Motors has been owned and operated by the Markley family since 1936. With almost 90 years serving the Northern Colorado community, it is currently in its 4th generation of ownership.
Markley Motors sells Honda, Buick, and GMC, as well as a wide selection of pre-owned vehicles. We also have two service departments, and a collision center so our customers can have a one-stop shop for anything and everything related to their beloved vehicles. From locating your dream car to the purchasing process, from regular maintenance to collision repair - Markley Motors has earned the loyalty of thousands across Northern Colorado, Wyoming, and Nebraska.
To learn more click here: About Us | Car Dealership Fort Collins, CO | Markley Honda.
The backbone of our operation and the key to our decades of success is our employees. Our employees work hard every day to accomplish our mission and to demonstrate our values.
Mission Statement:
To make a profound impact on the lives of our clients, team members, and community by serving all with uncompromised integrity, empathy, and excellence.
Values:
Integrity: Always do the right thing no matter what, even if it is unpopular. All decisions are made with integrity and honesty.
Empathy: To consistently seek to understand the feelings of our clients and team members.
Excellence: Always striving to be the best in all that we do. This is not the place for the status quo or half-hearted efforts.
Positive Impact: Making a measurable difference in the lives of our fellow teammates, clients, and community.
Growth: To be steadfast in our pursuit to get better every day - never settling for good enough.
Markley Motors is also an active member of the Northern Colorado community, supporting over sixty different causes.