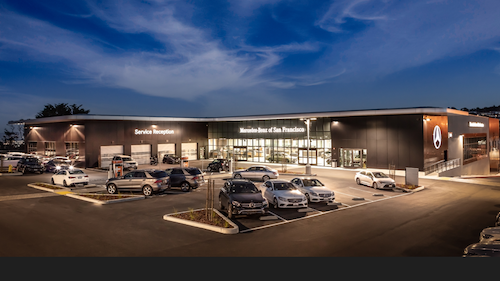 Join Our Team
Established in 1961, the family-owned and operated Mercedes-Benz of San Francisco dealership has served the Bay Area, representing the finest automotive brand in the world, for over 60 years.
As part of the Euromotors Auto Group collection of dealerships, our mission is to ensure the overall vehicle ownership experience, from searching for your dream car and exploring purchasing options, to maintaining or repairing your vehicle, always exceed your expectations.
Mercedes-Benz of San Francisco recently expanded its operations, relocating to South San Francisco, combing our two former locations in the City to one major 7-acre campus, so that we may improve the overall customer experience, with a greater selection of vehicles to choose from. By growing our footprint, we also expanded our team and continue to offer growth opportunities.