Why do our employees choose to come to work every day at Palmen? Don't just take our word for it.
Here's what a few of our valued staff members have to say...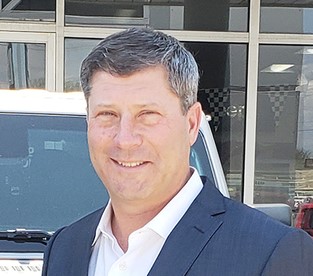 "I realized years ago that our passion for our business and exceptional customer relationship management at The Palmen Auto Stores is centered around our employees. Quite frankly one can't happen without the other. As you read the testimonials from people that have been here years or even more recently hired, you'll see the flavor of who we are. It's exciting to continue to lead such a dedicated, loyal, and high-performance group."
Andy Palmen
Owner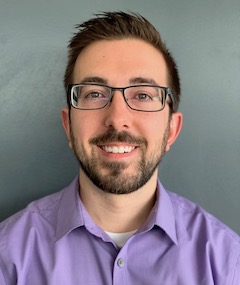 "My journey started back in 2012 as a sales associate. I never thought of turning car sales into my forever career, but one day everything clicked. I put in hard work, and a lot of extra hours. 6 years into my selling career, I was approached by my managers and was offered a manager position in the finance department. Hesitant to make the jump, I'm sure glad I did. I've always saw myself as a leader, and someone who could be approached with issues or questions. Now I look back after 7 years of being a part of the Palmen team, and I love where my path took me."
Matthew Gastaldi
Business Manager, Palmen of Racine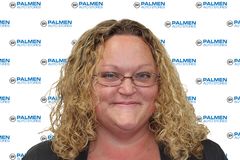 "For someone who had zero automotive experience aside from working and restoring collectible cars with my father as a young girl; I never dreamt this is the journey I would be living! I started at Palmen Motors back in 2002 as the Service Receptionist and am currently the Warranty Administrator and Service BDC Manager. I gradually sought after more responsibility and my manager was able to give me responsibilities. Unbeknown to me at that time that this would lead into an automotive journey full of adventures and positions! With each position I have gained an abundant amount of knowledge regarding the automotive industry and the overall dealership operations. Palmen Motors has provided me opportunities that other companies may not have offered me. Palmen Motors recognizes their employees and for that I am truly appreciative for the opportunities that they have rewarded me with!"
Courtney Fournier
Warranty Administrator & BDC Manager, Palmen Motors Campus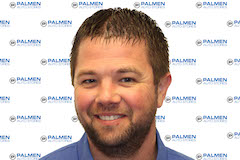 "My career started 17 years ago as an Auto Technician, and due to hard work, dedication, and the opportunity that Palmen offers, I am currently the Assistant Parts Manager. Because of the team atmosphere and support offered here at Palmen along with the knowledge that I gained along the way, transitioning between positions and growing with the company has been smooth and rewarding. With the experience over the years, I have been able to develop my analytical and problem solving skills and I am proud to say it has become one of my biggest strengths! Palmen is all about going above and beyond for our customers and it is a joy to work for a company that prioritizes Customers! I am looking forward to the years to come!"
Erik Cook
Assistant Parts Manager, Palmen Buick GMC Cadillac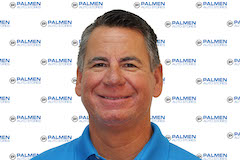 "After working as a car detail porter during high school, the management team and I decided it was time for me to join the sales team. The transition was easy because, from a young age, my goal was always to help people any way I could. I have ben serving the Kenosha community for more than 34 years in the Automotive Industry! Palmen has given me the inventory, the facility, and opportunity to become a high volume sales consultant. I don't want to simply sell guests a vehicle; I want to guide them through a very important and exciting purchase. What brings me the most joy is selling generations fo families throughout the years."
Dan Salisbury
Sales Representative, Palmen Buick GMC Cadillac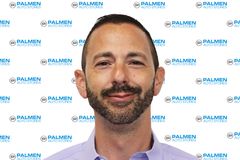 "I have been with Palmen Motors for 15 unparalleled years. I started my career in 2004, as a sales and lease consultant. Little did I know that with hard work, dedication, and professionalism I would be promoted first to the Assistant Sales Manager of the Alfa Romeo & Fiat Studio, but very shortly thereafter (and currently) the New Car Sales Manager for the rest of our FCA Brands (Chrysler, Dodge, Jeep, and Ram)! I am deeply appreciative of my opportunity to be a part of such an influential team and look forward for the future with Palmen Motors!"
Franco Chiappetta
Sales Manager, Palmen Motors Campus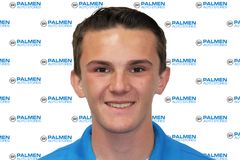 "I started at Palmen Motors when I was a junior in high school, working in our detailing department. As a lifelong car enthusiast, I began to express interest in automotive sales as I neared the end of my senior year. Palmen helped train and prepare me so I would have the resources to become successful at my new career. The Palmen team has supported me all the way through the process. I now have a job that I enjoy and I am presented new opportunities on a day-to-day basis to help me grow my career here at Palmen!"
Breck Kennedy
Sales Representative, Palmen Motors Campus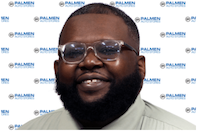 Lyneir Cole
Sales and Leasing Consultant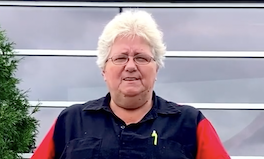 Joan Sutton
Detailer