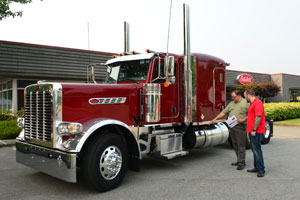 About Us
As one of Canada's largest Peterbilt dealers, Peterbilt Pacific's guarantee to their employees and customers is integrity. Across eight dealerships, 100+ service bays and two collision repair shops, Peterbilt Pacific is proud to sell and service the world's most desired trucks, while providing the highest quality of customer care. At all its locations throughout British Columbia, Canada, Peterbilt Pacific continues a long tradition of excellence, proven durability, and high truck resale value.
Partners with Our Community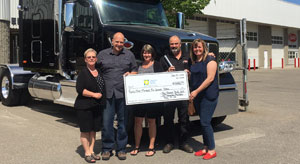 Peterbilt Pacific participates in numerous Relays for Cancer across British Columbia, as well as Chrome for Kids benefiting the Children's Hospital Foundation. We continuously donate to multiple charities across British Columbia.