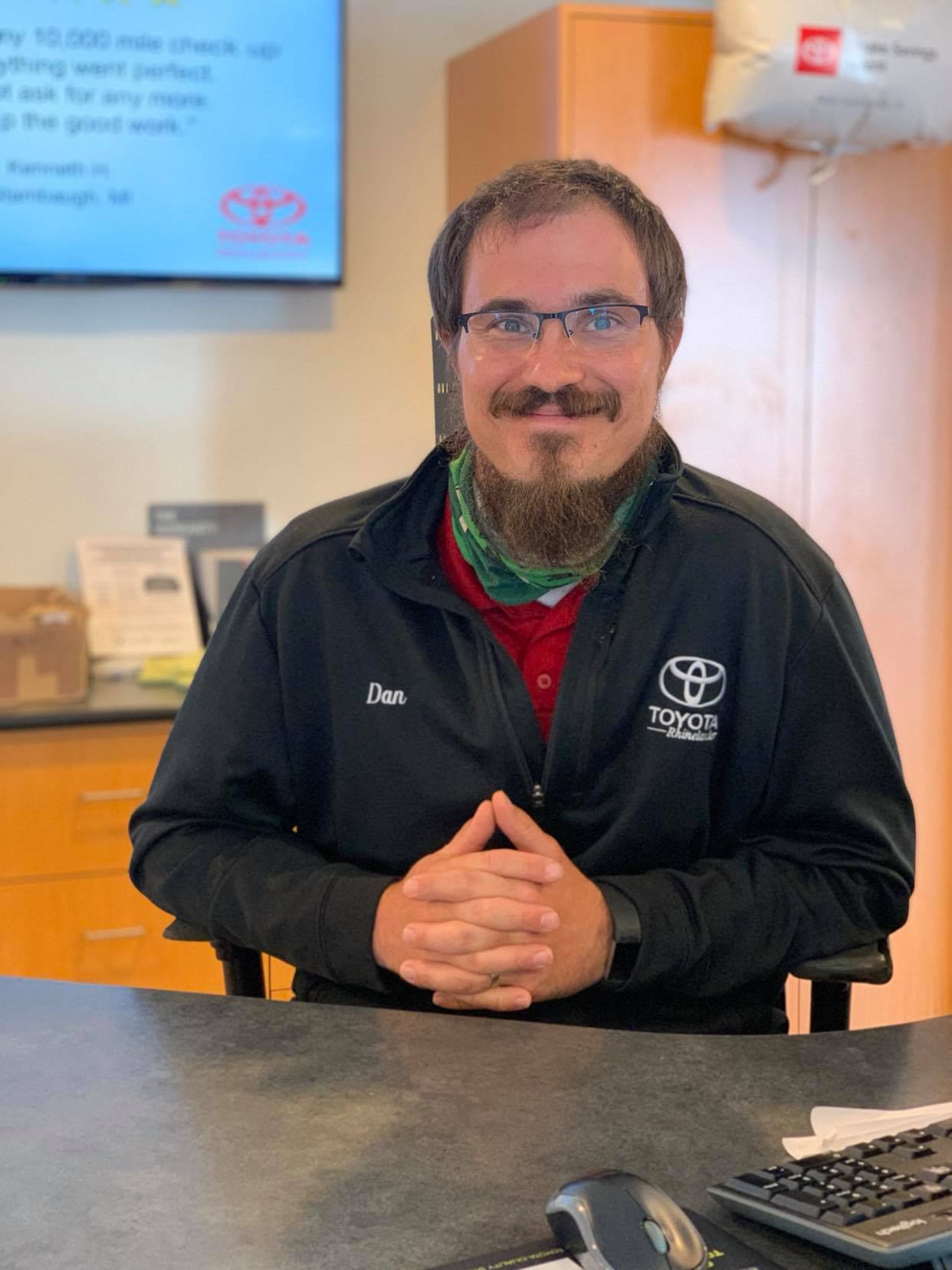 Car dealer success stories are plentiful, and they come in many forms. There are up-through-the-ranks guys such as Dan Towne, who was an entry-level salesman at Rhinelander Auto Center in the early 2000s, but over the course of 15 years, worked his way to the top.
Dan is a proud Rhinelander native. Dan credits his start in the car business to his father-in-law who worked at a local dealership and encouraged him to apply. The comradery of sales was appealing to Dan and the opportunities were endless. So endless, in fact, he worked his way to General Sales Manager by 2009.
By 2013, Dan and his family moved to Colorado where he furthered his career by assisting with the purchase of our sister store, Durango Motor Company, and building it from the ground up over the course of 3 years. Once the new store was established, Dan returned a final time to Rhinelander in 2016 overseeing Rhinelander Auto Center's day-to-day operations as General Manager for two and a half years, before becoming owner in December 2018. Through the changes and after his extended time away, our values, and philosophy remain the same. He remains committed not only to Rhinelander Auto Center, but to the community as well.
Dan is thrilled to be settled back in Rhinelander with his wife, Marie, and his three children, Marshal, Lexi, and Ellie. Outside of work, Dan likes to spend time with his family doing outdoor recreational activities like boating, fishing, and hunting.