Building a Legacy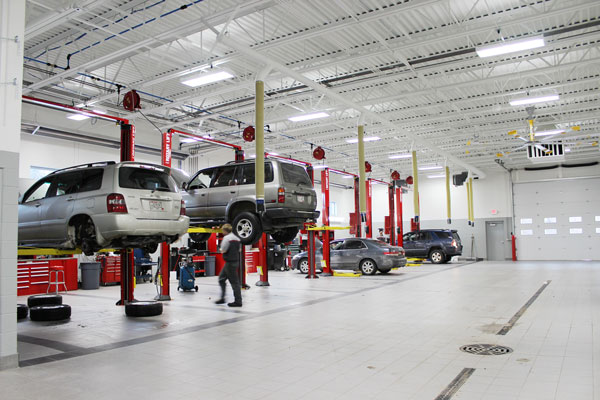 Rhinelander Auto Center was established in 2003. It's been our goal for the last 15+ years to be an industry leader in providing unmatched quality automotive products and service while continually striving to meet the changing needs of our guests. We recognize the greatest resource we have is our employees and we never take that for granted. We strive to fill open positions within our ranks first, creating career paths for many of our employees regardless of where they start in our company. Rhinelander Auto Center is located in northern Wisconsin serving the Northwoods area and surrounding communities. We are a full-service Chevy, Buick, GMC, Cadillac and Toyota dealer whose vision is "to be so effective that we are able to be helpful to others." We sell new and used vehicles, auto parts, accessories and provide full automotive services such as quick lube and detailing. Rhinelander Auto Center has a great history of providing world class service to our guests, in addition to offering excellent career opportunities for sharp and energetic people in the Northwoods. In order to attain an industry leading staff, we offer paid training, the latest tools and technology, a great culture and opportunities for advancement.
We are very proud of our culture which largely comes from being a part of the Rydell Auto Group. The Rydell Auto Group was founded in 1954 and has grown into one of the largest privately held dealership groups in the United States. Our founder, Leonard Rydell, had many strongly held business and personal philosophies that served him well, and are models that we live by and use to guide us through our daily business and personal decisions. At Rhinelander Auto Center, we operate on the belief that our people come before profit. We believe our mission should go further than letters on the wall, making it an invitation to be lived out every day.
How We Care For Our Team



Health, Dental, Vision Insurance and 401K Plan offered




Employer Paid $30k Life Insurance




Paid Vacation & Holidays




Legal/ID Shield




Job Related Continuing Education and Training




Employee Pricing on Vehicle Purchases




Free Oil Change/Auto Butler for Birthday




Employee Discounts at YMCA/Verizon/AT&T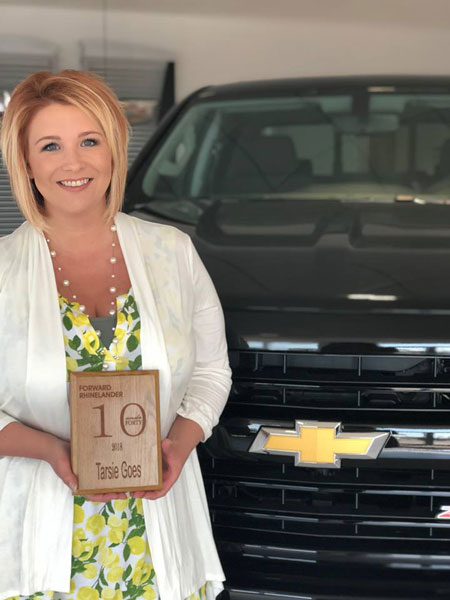 "I think that it is important to understand that working at Rhinelander Auto Center is not just another "job" - it's a career choice. Ten years ago I started at the dealership reception desk and continued to work my way through sales, service writer and detail manager roles. I have settled in as Marketing Coordinator for our team which allows me to utilize my college education and experience throughout the dealership. Working for Rhinelander Auto Center has offered opportunities to advance my career choice as well as being a strong community leader. Being a part of the Rhinelander Auto Center family is a large part of what provides me with my professional and personal success."
Tarsie Goes
Marketing Coordinator (10 Years)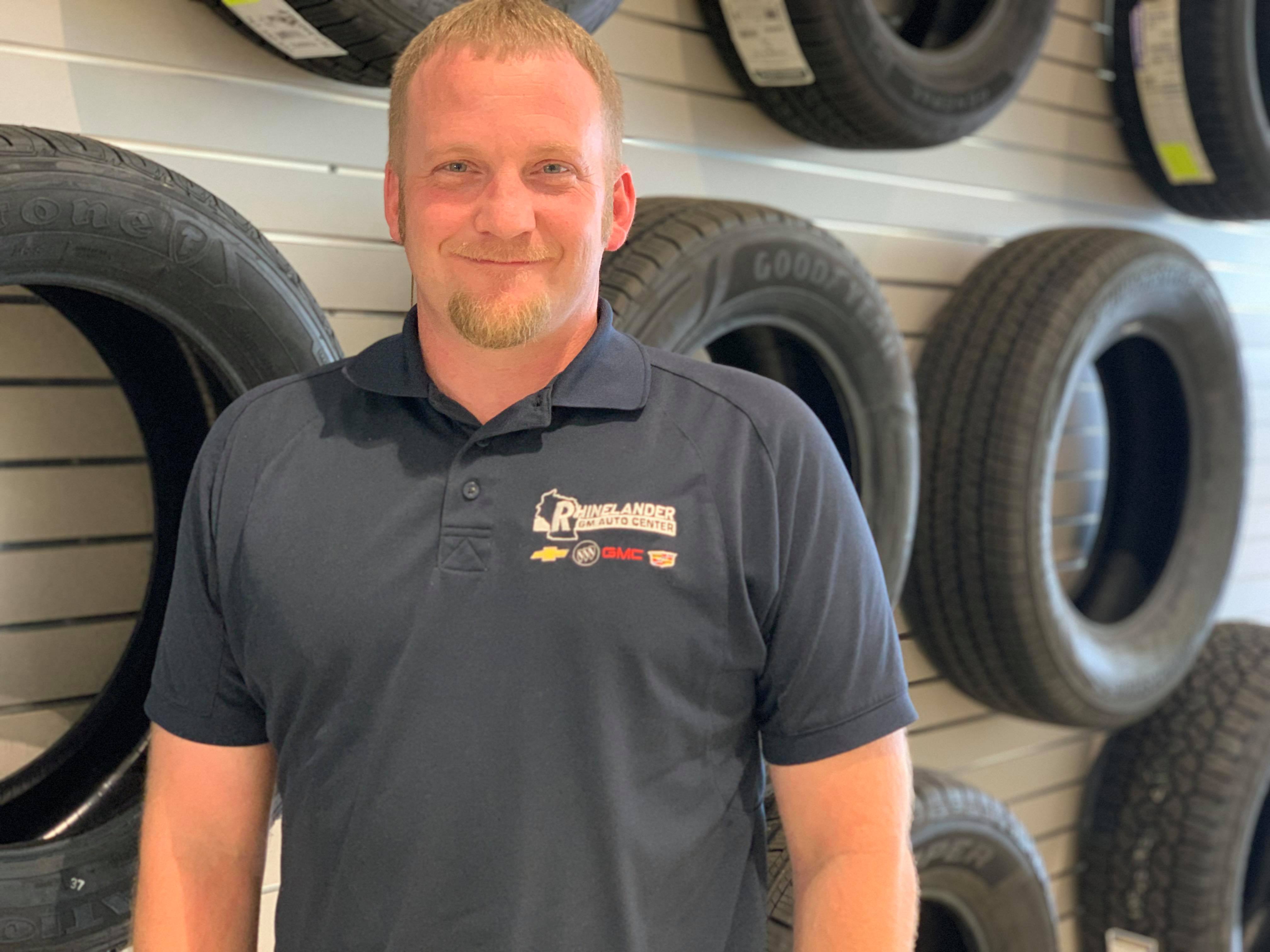 "The thing I like most about Rhinelander Auto Center is there's a place for everyone at any stage of their career with tons of opportunity for advancement. I started here over 15 years ago as a quick lube tech. From there, I made my way through several positions and departments starting as a repair tech, then worked my way through different sales and service positions, eventually settling in as to the GM service manager for the last 10 years. The best part of my day is giving people the same opportunities I was afforded to help them reach their long term career goals. There is no place I'd rather be, and no other people I'd rather be around, than at Rhinelander Auto Center. "
Tim Miller
Service Manager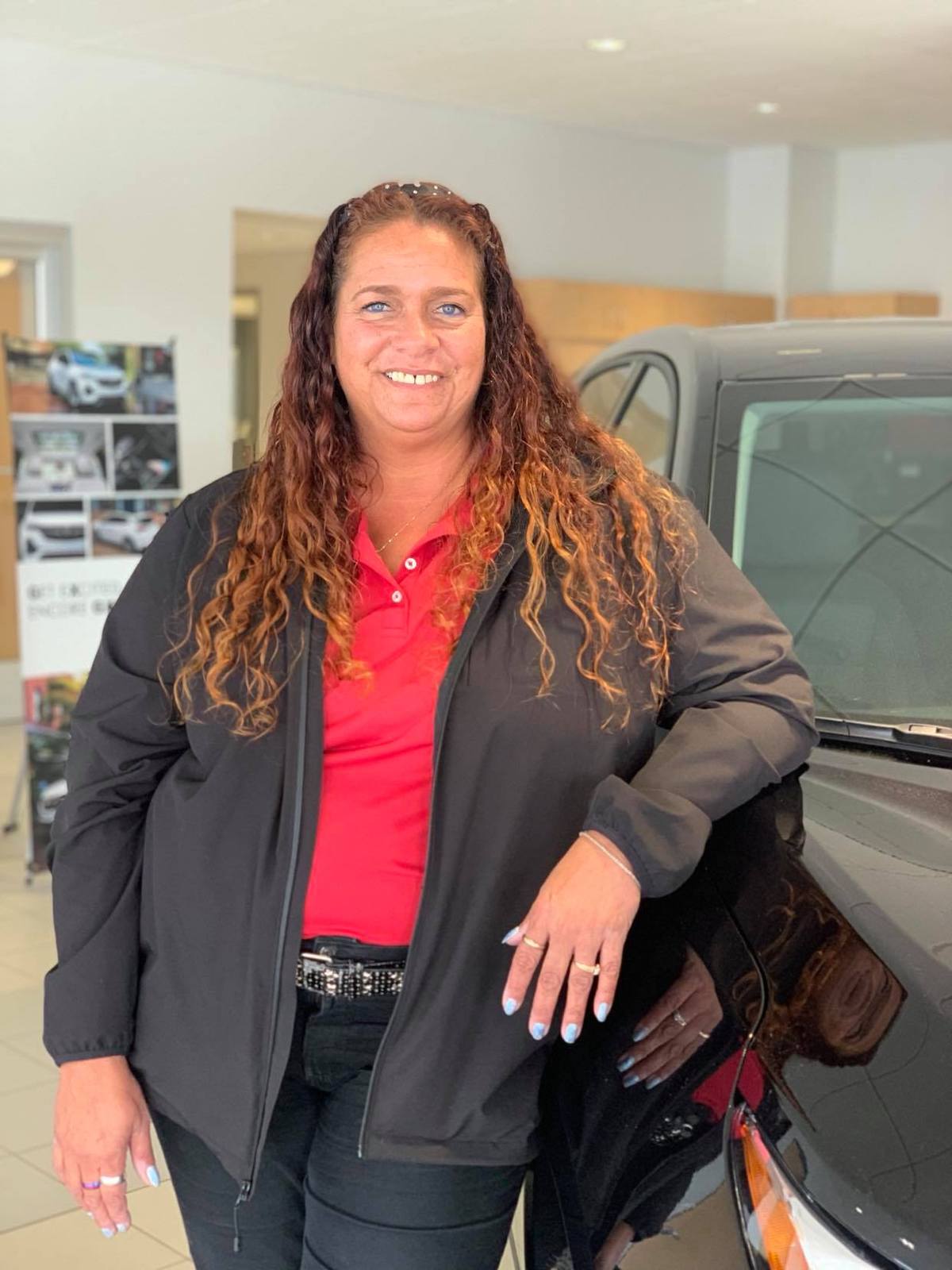 "I started at Rhinelander Toyota in summer 2016 as a sales consultant, and have since been moved to our internet sales department where I sell products for our GM and Toyota store. What I love most about Rhinelander Auto Center is the people I work with and the guests I help every day. The sky is the limit here, and I absolutely love it!"
Debbie Sampolinski
Internet Sales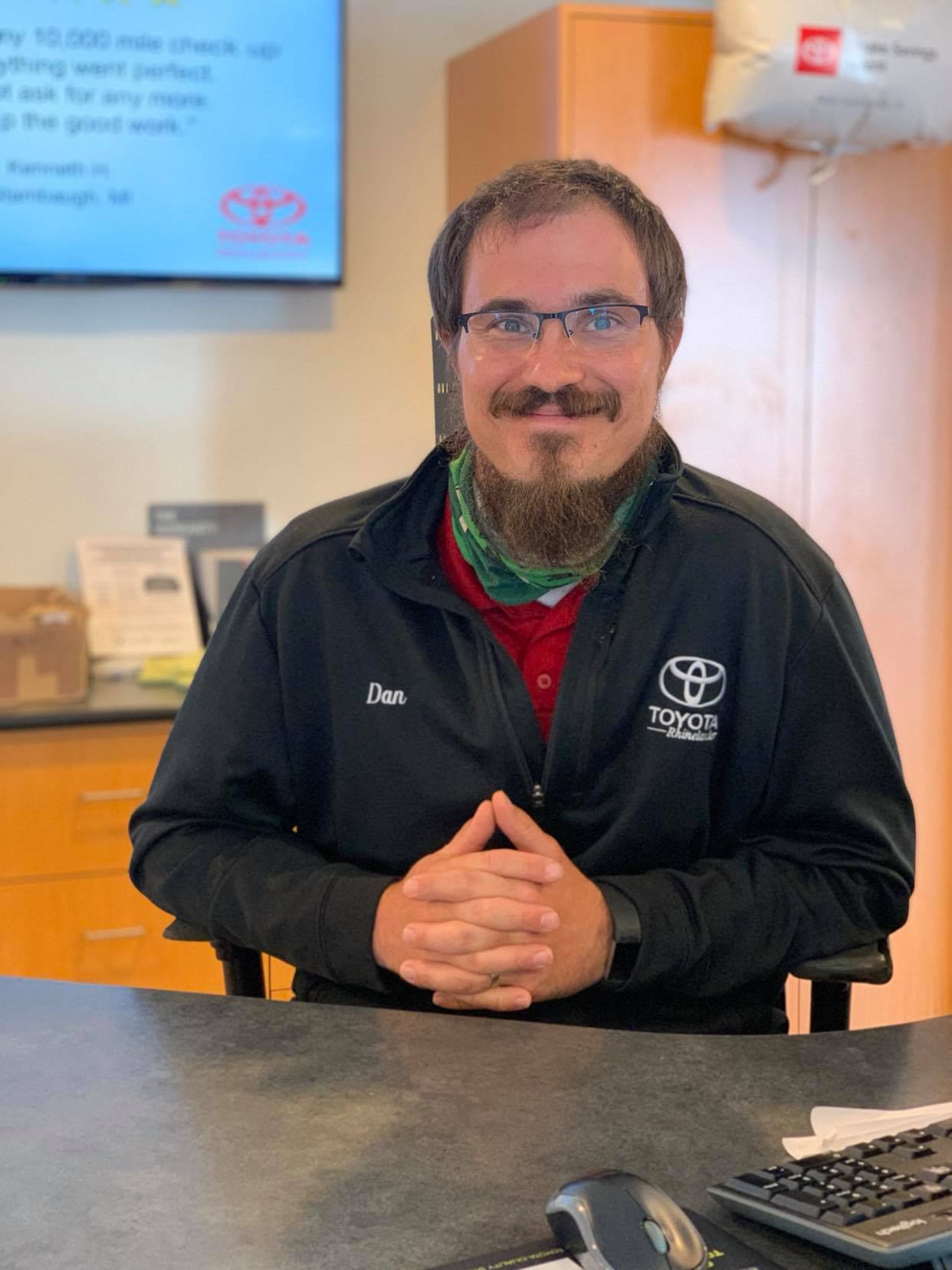 "At Rhinelander Auto Center, we have a wonderful crew no matter the department, and our guests are some of the best. I started in a dealership setting washing vehicles, and over the course of several years, landed my position as assistant service manager at Rhinelander Toyota; a position that I've held for the last 13 years. I am a people-person, so working in my position and making friends with guests has been a great joy. There's nothing like seeing a loyal guest of 10+ years walk through the doors and share with me their life updates and milestones. Our guests tell us all the time that we are like family to them, and I can confidently say the same. I don't plan on leaving anytime soon because the atmosphere and the people at Rhinelander Auto Center are unmatched."
Dan Melby
Assistant Service Manager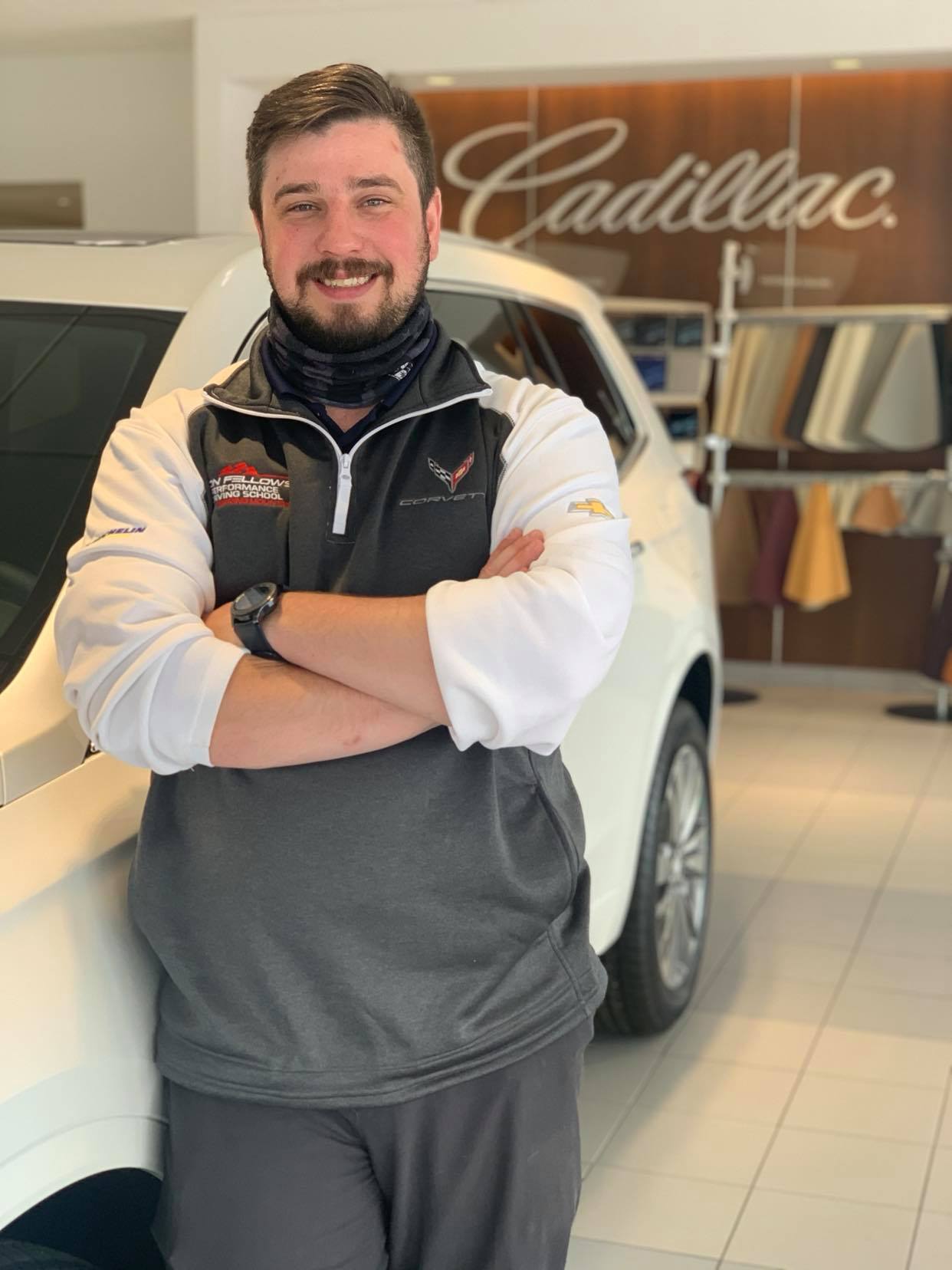 "I started at Rhinelander Auto Center as a GM sales consultant in 2015. At the time, I had no idea that this job would turn into a career so quickly. I went from sales to the GM new car inventory manager and sales manager in the matter of three years. I can credit that to the investment Rhinelander Auto Center has in its employees through continuing education and hands-on learning experiences like driving new Corvettes at the Las Vegas Performance Driving School! We operate based on the philosophy that we are 'to be so effective that we are able to be helpful to others,' and of course that shows through our guest satisfaction, but you quickly learn that that philosophy is also manifested through the company culture. Rhinelander Auto Center values each individual for who they are, but also highly values honesty and integrity, individual responsibility and accountability, unconditional dedication to excellence, cooperation and communication and the desire for ongoing improvement. We are pushed to our potential to not only be a great employee, but to be an even better person who supports the communities that have supported us for so many years."
Brock Lombardo
New Car Inventory & Sales Manager
Partners with Our Community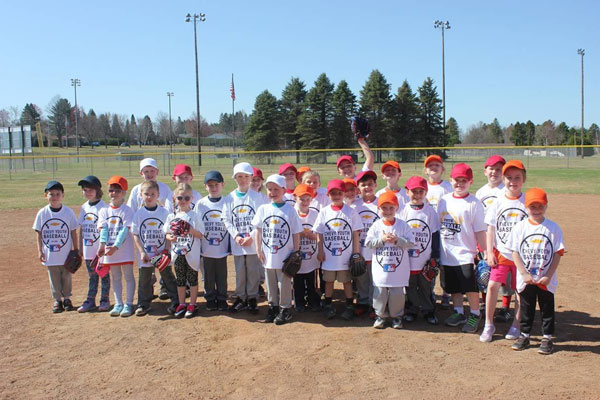 At Rhinelander Auto Center, we value being good community citizens. It's because of this that we support various local organizations to better the community we serve. As an employee, you will get a chance to give back as well! We are proud to support:
Rhinelander Partners in Education
Rhinelander K-9 Unit
Rhinelander Area Food Pantry
Frederick Place - Temporary Emergency Homeless Shelter
Hodag Grid Iron Club
Hodag Little League and Babe Ruth
Hodag Sports Club
YMCA of the Northwoods
Oneida County Humane Society
Kwahmot Ski Club
And many more!