Bachman Auto Group has five locations in the Kentuckiana area. Our Chevrolet, Subaru, Volkswagen and commercial dealerships are located in Louisville, and our recent additions of our Chrysler Dodge Jeep Ram and Hyundai stores are located in Jeffersonville, IN. All locations sell a variety of new and preowned vehicles.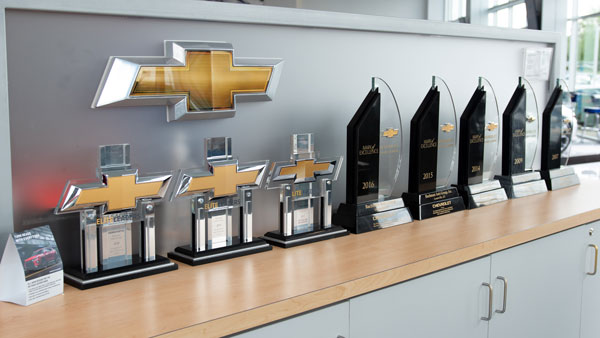 Bachman Chevrolet opened its doors on October 7, 1985 with 35 employees. More than 30 years later, we are still going strong and continue to grow our brand.
The history of Bachman Auto Group began almost 100 years ago when Elwood Priestley became an Oldsmobile dealer in Madison, West Virginia. If you were deep in the hollers of West Virginia, you may have seen Teresa Bachman's grandfather, Elwood Priestly, showing off an exciting new form of transportation that was sure to change their lives – the automobile!
Elwood's son-in-law, Joe Holland, a native of Benton, Kentucky, entered the automobile business in 1952. Joe played basketball for the University of Kentucky and was a key contributor on their 1948 NCAA Championship team.
In 1962, Joe Holland and his wife, Betty, bought out Rhodes Holland Chevrolet in South Charleston, WV, and Joe Holland Chevrolet was established. The third generation of this automobile family began when Joe and Betty's daughter, Teresa, assisted her parents by working in the office or manning the switchboard at Joe Holland Chevrolet, during her tenure at George Washington High School.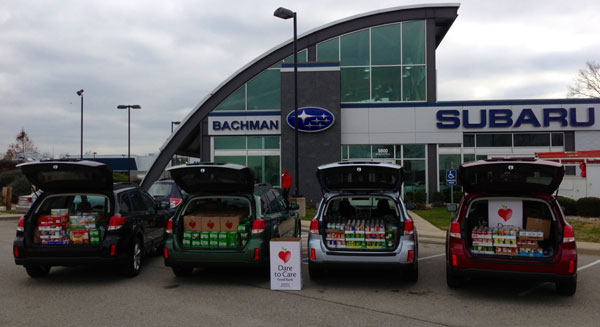 After graduating with a business degree from the University of Kentucky, Teresa married Steve Bachman. In 1976, Joe offered Steve and Teresa the opportunity to learn the automobile business by working for him in South Charleston, WV. They trained in various capacities throughout the Chevrolet dealership for nine years, while saving for a dealership of their own.
In April 1985, Joe learned about a large Chevrolet dealership on the market in Louisville, Kentucky. Steve was eager to assess the possibilities and traveled to Louisville, Kentucky. By August 1985, Bachman Chevrolet was a reality. Now, more than 30 years later, the Bachman Auto Group continues to grow with the most recent additions of our Chrysler Dodge Jeep Ram and Hyundai stores in Jeffersonville, Indiana.
Our History
Our company originally started in the hills and hollers of West Virginia where our owner, Teresa's, Grandfather started with an Oldsmobile franchise.
In 1962 Teresa's father, Joe Holland, opened his first store in West Virginia, opening a second store several years later in Lexington, Kentucky. Teresa began working in her father's West Virginia store in high school, and after marrying Steve Bachman and moving to Louisville, they bought their first Chevrolet store in 1985.
We started with a mere 30 employees and an idea that purchasing an automobile should be a great experience. Thirty-four years later, we have seven different franchise lines and over 400 employees.
Steve and Teresa's four children have all worked in their dealerships in various capacities over the years, making it truly "a family business."