Our History
Our goal is not to be the biggest dealership, but to be the best. We have a strong commitment to customer service and satisfaction. Our customers enjoy their dealings with our numerous long-term employees, some of whom have been with the company for over 30 years.

We have a tremendous amount of repeat customers over several generations, which is a testament to our commitment to their satisfaction.
We always have our customer's best interest at heart. We strive to give our customers good advice.
Our family members are very active and interested in every customer's satisfaction, hence our website, happydrivers.com.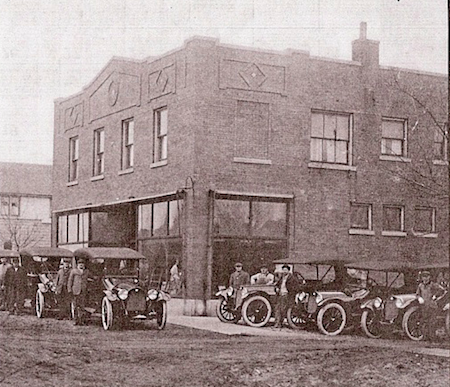 1912
William Busse opens Busse Buick in Mt. Prospect; then adds a second location in Park Ridge in 1924.
1925
Joseph J. Bredemann Sr. begins work at Busse Buick.
1948
Joseph J. Bredemann III (current dealer principal) begins working at Busse Buick.
1949
Joseph Bredemann III buys all outstanding shares of Busse Buick and changes the name to Busse-Bredemann Buick.
1976
Toyota awards franchise to Bredemann which opens at 700 W. Touhy in Park Ridge. Buick dealership remains downtown at 134 Northwest Hwy. in Park Ridge.
1990
Lexus franchise in Glenview awarded to Bredemann. Family purchases Ford dealership in Glenview which is next door to the Lexus dealership to be built.
2002
Bredemann signs agreement with General Motors to switch from Buick to Chevrolet and moves Chevrolet and Toyota operations to current Dempster Street location next to Lutheran General Hospital.