Employee Spotlights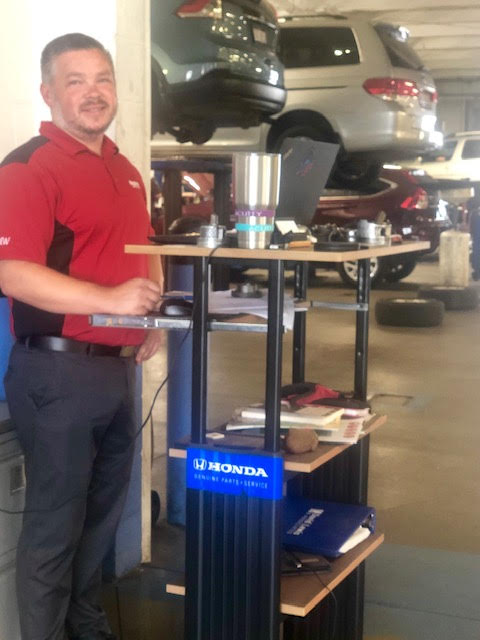 Eric Waddell
Eric Waddell joined the Buckeye Family in 2004 and has been a part of our team for 15 years. He started as a Parts Counterperson and in 2012 he was promoted to Parts Manager. In 2018, Eric moved into the Fixed Ops Director position. We're lucky to have Eric on our team and look forward to many more years to come.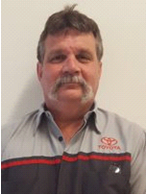 Greg Kemp
Greg joined the Buckeye Family in 1985 and is a Technician. He was born and raised in Lancaster. When Greg is not working, he likes to spend time with family, go camping, and ride motorcycles. Greg is married and has two children Dustin and Amie. One granddaughter Callie Grace. One of Greg's favorites is Butter Pecan ice cream. When Greg retires, he wants to travel.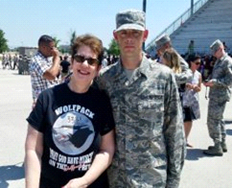 Nan Ballein
Nan joined the Buckeye Family in 2012. She holds the position of Fixed Ops Support. She was born in Columbus and has lived in Indiana, Texas, Montana, Idaho, Virginia, New York. When Nan is not working, she enjoys spending time with family, friends and updating her home. Her hobbies consist of cooking, baking, and reading. She is married to Keith, and has three children, Colin, Alicia, and Vanessa. Nan has five grandchildren, Parker, Riley, Gavin, Logan, and Zahn. Some of Nan's favorites are the color red, all food except beets, mint chocolate chip or salted caramel ice cream. One of Nan's most memorable moments in her life that she will never forget is the birth of her children and grandchildren. When Nan retires, she wants to travel, enjoy her family, and work in the yard.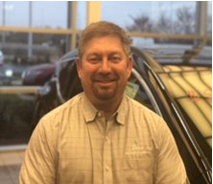 Steve Ilich
Steve joined the Buckeye Family team in 1989. He holds the position of General Manager. Steve began in Sales and then developed the Leasing portfolio at Buckeye Nissan. He was born and raised in Columbus. Steve attended Otterbein College. When Steve is not working, he enjoys spending time with his family. His hobby is watching sports. He is married to Jennifer and they have three sons, Cameron, Kevin, and Carter. They have one grandson Jack. When Steve retires, he just wants to do whatever he wants.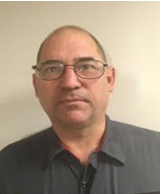 Greg Swinehart
Greg joined the Buckeye Family in 1982. He holds the position of Technician. Greg has worked at both Buckeye Nissan and Buckeye Honda, and has achieved Master Technician status.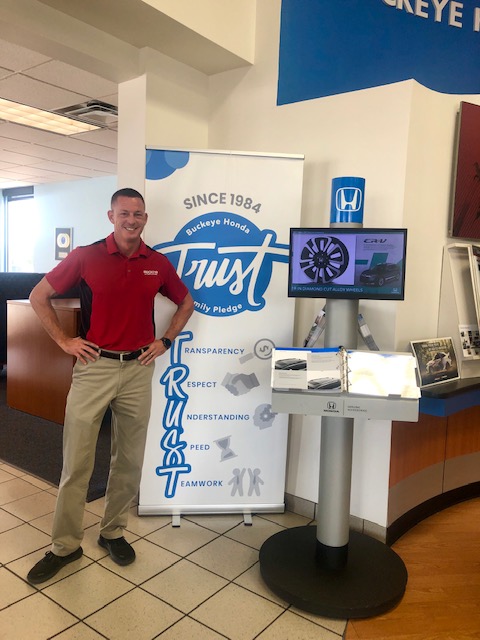 Jason Hosafros
Jason joined the Buckeye family in April 2007 as a Sales Professional. 10 months later, he moved into a Service Advisor position and remained in that role for 7 years. In July of 2015, Jason was promoted to Service Manager. Shortly thereafter, he moved into a sales position, which led him into a current role of Finance Manager/Team Leader. We couldn't be more proud of Jason's dedication. Because of his hard work, he's received awards through Honda, including: 10 Years of Service Experience, Top 50 Advisor, and Service and Parts Council Award.
Bryce Rehrer
Bryce started with Buckeye in 2006 in our Wash Bay/ Clean Up area. In 2010, he moved to the Detail department and then in spring of 2012 Bryce became a Service Porter. Shortly thereafter, in the summer of 2012 he then became a Service Advisor. In 2019 Bryce continues his growth with learning the details of being a Service Assistant Manager.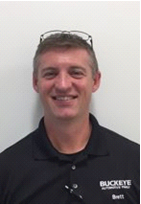 Brett Conrad
Brett joined the Buckeye Family in 1994 and is the General Sales Manager. Brett began in Sales, has been an F&I manager, and has also assisted in our Service Manager position as well! Brett is a true asset to our team and a jack of all trades.