A Day in the Life
We want to help your career but we don't want your personal life to take a hit because of it. Daily life at Burlington Mitsubishi is the best in the business and we're sure you'll see why! When you come to work for us, you can look forward to these added benefits and employee perks!
---
EMPLOYEE SPOTLIGHT
Tyler Hornidge – Sales Consultant
How long have you been with the dealership?
I have been with Burlington Mitsubishi for 4 years. Before I started with Burlington, I was working in pool and hot tub sales. I have always had a passion for cars and the automotive industry, and I knew it was time to make my move to Burlington.
Why did you choose Burlington Mitsubishi?
I wanted to get into the car business, but I specifically chose Burlington Mitsubishi, because the company's culture stood out to me. It is a smaller dealership, so when I go to work, it feels more like a family than a corporate atmosphere.
Why have you stayed at Burlington Mitsubishi as long as you have?
The company's culture has held true for the 4 years that I have been with the dealership. We are a dealer for the people. Not only do we care about our customers, our management cares about us and our career progression within the company. One thing that stands out to me is my ability to choose my income. I can make more money each year, depending on my performance. The team pushes me to be the best that I can be.
What has your career progression looked like at the dealership?
It is important to the company that we have a long-lasting career at Burlington. I started as a Sales Consultant, and I am now working more within the Finance Department in the dealership. I am on the track to eventually become a Sales Manager on the team.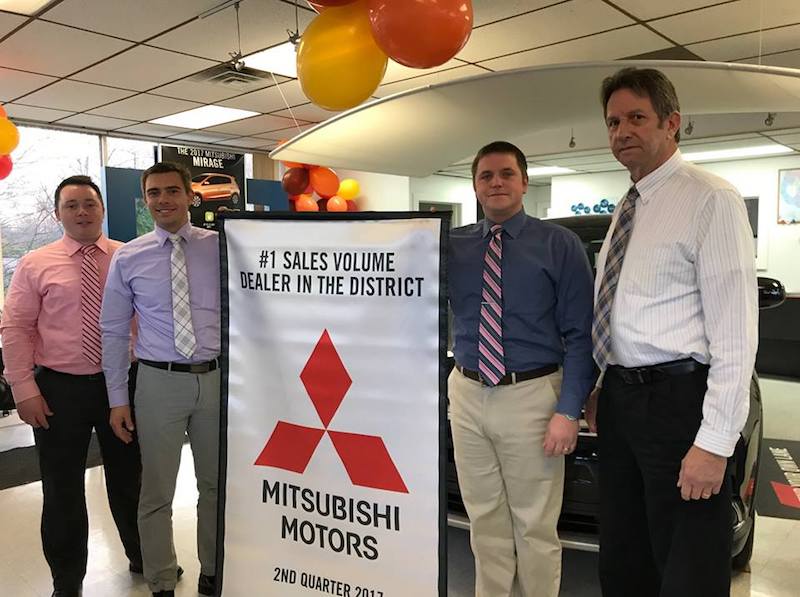 Opportunity for Advancement
We love to develop our employees and promote from within. Show us what you've got and the opportunities will be there.
Company Culture
We are one of the best places to work. Each month, we recognize employees for outstanding work. Join us and see for yourself!
Training and Coaching Programs
Our employees are continuously receiving coaching from management to learn best practices.