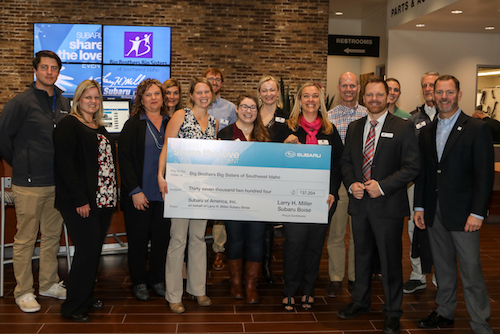 Our History
The company created by Larry H. and Gail Miller began as a single dealership in 1979 and grew to one of the largest privately owned group of companies in the western United States. The drive for excellence and a mission to enrich lives direct the company's growth today.

The Larry H. Miller Group of Companies began on May 1, 1979, when Larry and Gail purchased their first dealership—Larry H. Miller Toyota in Murray, Utah. From that humble start, the Larry H. Miller Group of Companies has grown to more than 80 businesses and properties, operating in 46 states and employing nearly 12,000 people. The areas of focus fall into five primary areas - automotive; sports and entertainment; finance and insurance; real estate; and philanthropy.

Miller Automotive Operations includes more than 60 dealerships in seven western states, representing 20 different automotive brands. The Group's finance and insurance offerings include Total Care Auto Powered by Landcar, which offers consumers service and coverage contracts to protect and maintain their home and vehicle; and Prestige Financial, which provides financing solutions for dealerships and car buyers.
Our founders - Larry H. and Gail Miller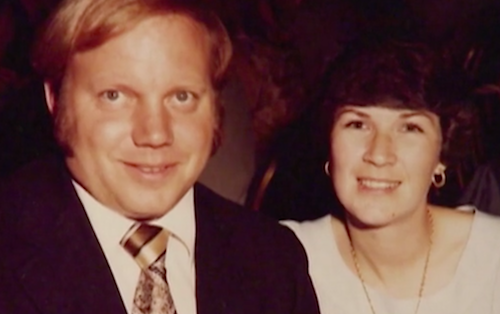 Larry H. Miller was born in 1944 and grew up in the Capitol Hill area of Salt Lake City, Utah, just a few blocks away from his schoolmate, Gail Saxton. They first met in the seventh grade and continued to date into their college years. Following his graduation from West High, Larry began working construction until 1964 when he went to work for American Auto Parts. Larry and Gail married on March 25, 1965, beginning their unique family and business partnership.

In 1966, Larry became the parts manager at a Utah auto dealer and later moved his family to Denver, Colorado, to work as the parts manager for two Denver Toyota dealerships. His talents and drive to be the best were rewarded with his promotion to operations manager over five Toyota stores where he continued to excel. In 1979, Larry and Gail went into business for themselves with the purchase of the Toyota of Murray (Utah) dealership which was the first of many businesses that would comprise the Larry H. Miller Group of Companies.

Among his many accomplishments, Larry received awards from the American Import Auto Dealers Association and Sports Illustrated for his work in the automobile industry. In 1992, he was honored by the International Softball Congress with his induction into the ISC Hall of Fame as one of the top pitchers in the country. He was awarded honorary doctorate degrees from the University of Utah, Weber State University, Salt Lake Community College and Utah Valley State College. Larry was named Utah's 1997 Master Entrepreneur of the Year and received numerous other honors from business, civic, and non-profit organizations. In 2006, he received the prestigious "Giant In Our City" Award from the Salt Lake City Chamber of Commerce.

On February 20, 2009, Larry Miller passed away at the age of 64 from complications associated with type 2 diabetes. Today, Gail Miller is the owner of the Larry H. Miller Group of Companies and serves as the Chairman of the Board of Directors of Larry H. Miller Management Corporation. Gail also presides over the Larry H. Miller Education Foundation, Larry H. Miller Charities and the Larry H. and Gail Miller Family Foundation which support a wide range of charitable, educational, and humanitarian causes.