Employee Success Stories
Our team at Sport Honda is what sets us apart from other dealerships in the area. Each of our employees has unique and special talents which we try to capitalize on each and every day. Take a look at these success stories and if you'd like to follow in their footsteps, apply today!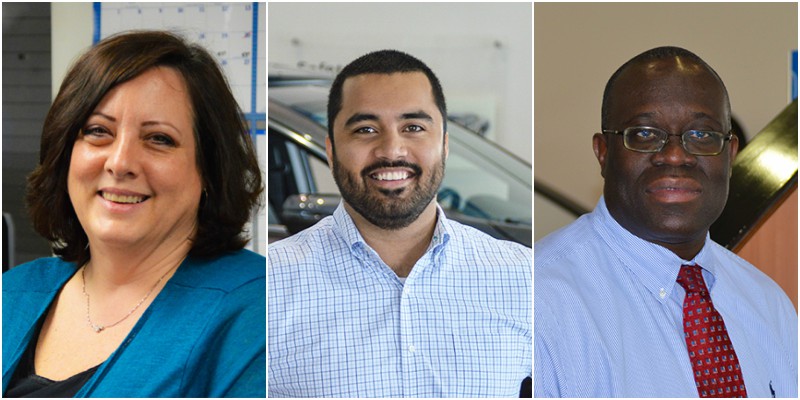 Jeanne Dugan
Jeanne Dugan has been with Sport Automotive for 13 years total and as the Service Manager for Sport Honda for the past six. The best part of her 34 year automotive career has been recruiting and mentoring young people. Her passion for customer service was ignited by her father who volunteered her to run the lottery machine at the age of 12. Jeanne is a serious blues aficionado, a dilettante karaoke singer and a pretty terrific mom!
Brian Laing
Brian Laing has been with Sport Honda since 2012 and with the Honda brand for more than 7 years. Brian started with our Sales Department and has been a Finance Manager for the past two years.
Andrew Cort
Andrew Cort has been working with Sport Automotive since 1994 where he started as a lot attendant at Sport Jeep. He worked there for approximately 12 years in various position including Inventory Management and Sales. He moved to Sport Honda in 2006, and I've been Sales Manager here ever since. Andrew said Sport is a great place to work, and he has made many lasting relationships during his time here.