Tina Barratt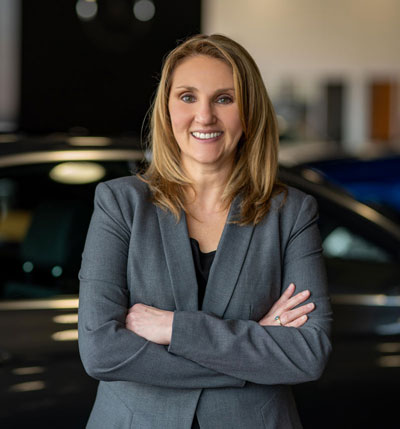 Tina Barratt has never considered her position here at Motor Werks as just a job. She's always viewed it as an opportunity. Tina started her career at Motor Werks 29 years ago as a switchboard operator. She quickly made her way to the Accounting department and advanced her career through many positions before being crowned Corporate Controller in 2018.
Always one to emBARK on new journeys, Tina is the proud dog mom to FIVE (yes...five), little pups. Aside from playing with her fur babies, Tina enjoys watching movies, hanging with her family, and enjoying any downtime she can get.Have a problem? We have just the person for you! When it comes to problem-solving, Tina considers it as one of her strengths. She does the research and takes her time to find the solution. We were hard-pressed to find any weaknesses until Tina finally admitted that cooking just really isn't her thing. We confirmed this with Nick from Garrabaldi's, who has a standing order to deliver her taco salad a couple times a week. One day when you're older, Tina will tell you about the time she cooked a turkey. For now, we'll leave this story in one of the chambers of secrets ;)
What isn't a secret is that Motor Werks is incredibly proud to have you a part of the circle for nearly three decades. You're an inspiration to everyone.